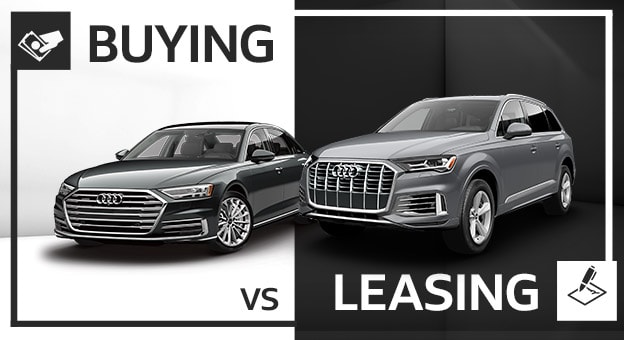 There is a lot to consider when choosing a new car. Do you need a sedan or SUV? Is towing power important to you? Are safety features your top priority? Once you have narrowed down your list of wants into one model, you need to determine how you will pay for it. Are you going to buy or lease?
Benefits of Buying
When you purchase a new car, the car is yours. You can customize or accessorize it to your liking. You can drive it as far as you want, without worrying about mileage restrictions. With every monthly payment, you're closer to owning the car. Your hard-earned cash is building equity that can pay off in the future. Not only will you payments eventually end, you will also have a vehicle you can use as a trade-in on a new vehicle. If you would rather handle the sale, you can sell it yourself, too. Either way, you will have money in your pocket to use toward the price of your next vehicle.
Benefits of Leasing
If you want to be behind the wheel of a vehicle that boasts the latest advancement in infotainment and safety tech, leasing is the way to go. Leasing allows you to enjoy the "newness" of a vehicle for a specific amount of time (approximately two to three years) until it is time to trade up for the newest model, a simple process at Gossett Audi. If you fall in love with your leased vehicle, you will have the option to buy once your lease is up.
It is cheaper to lease a vehicle than buy. With a lease, you will pay fees, interest, and the project depreciation of the car over the length of the lease. When leasing a vehicle, you'll have to abide by lease terms, which includes mileage restrictions.
Our team of finance experts will work with you to figure out if buying or leasing is the best option for you. Contact Gossett Audi in Memphis, Tennessee, to finance your new car.
Make an Inquiry
* Indicates a required field
Hours
Monday

9:00 am - 7:00 pm

Tuesday

9:00 am - 7:00 pm

Wednesday

9:00 am - 7:00 pm

Thursday

9:00 am - 7:00 pm

Friday

9:00 am - 7:00 pm

Saturday

9:00 am - 7:00 pm

Sunday

Closed